F330WASH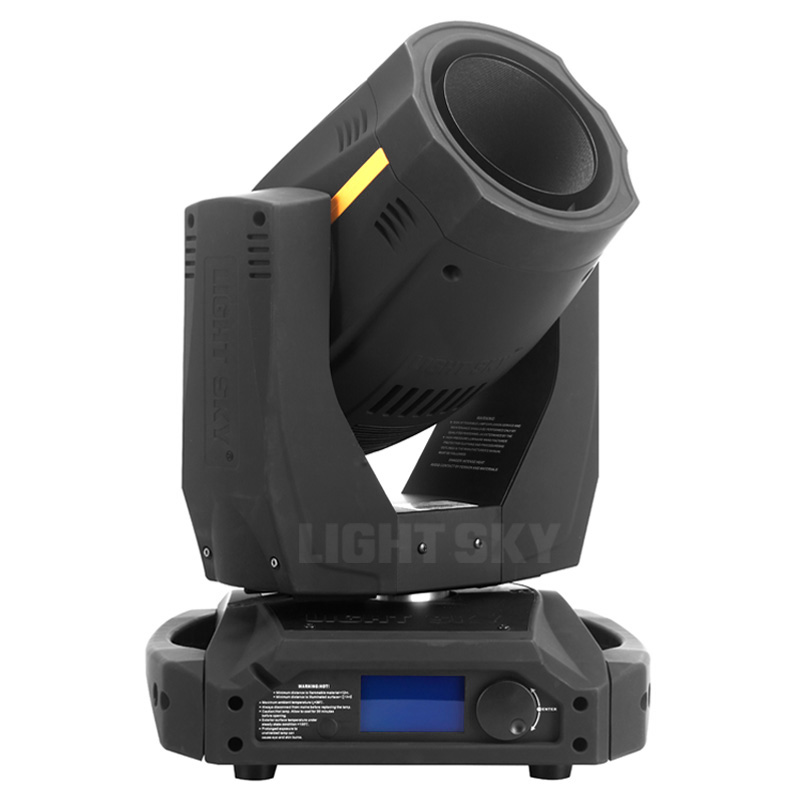 Light and power supply system
Voltage
  AC90V~240V/50-60Hz
Average lifespan
  1500 hours
Power
  420W
Focus
  Linear adjustment
Lamp
  OSRAM SIRIUS HRI 330W
Dimmer
  0-100% linear adjustment
Color temperature
  7500K
Strobe
  Double lens strobe (0.5-14 times/second)
Ballast
  E-ballast
    Color/Pattern/Effect
Color
  CMY,11 color + blank color wheel
Wash effect
  Adjustable wash effects angle
Lens
  Imported rib mirror
Beam angle
  Parallel beam angel 4-36°
    Control system
Control mode
  DMX/ART-NET/RDM/Single
Mode/Master/Slave mode/
Wireless DMX512(Optional)
Pan/Tilt speed
  Pan 2.6sec/540°; Tilt 1.24sec /239°
Channel
  16 CHS
Time function
  Menu record overall operate time and
working time of light and lamp
Motor
  9pcs mute sound motor, 2pcs
three phase motor, 16bit driver
IP set
  Automatic charging battery, IP could be
set without electricity
Pan/Tilt
  X axis 540°; Y axis 239°;
automatically accurate positioning
    Appearance parameters
Structure
  Heat-proof plastic + module
pressing    alloy materials
A single carton size
  450X430X530(mm)
IP Rate
  IP20
N.W / G.W
  16KG / 19.3KG
Size
  380X368X522 (mm)
2Pcs to a Flycase
  900X630X715(mm)
Net weight
  16KG
N.W / G.W
  32KG / 73.5KG
    Other function
Other feature
  Remote control lamp's switch function,    automatically adjust cooling-fan's speed, 50W energy
saving when strobe lens off
Customizable parts
  Customizable parts: lamp, gobo , color, LOGO,Package , lens degree etc . but the mini order of
OEM is: moving head light    not less than 50 pcs ,  LED light not less than 100pcs. the leading time
would 15 to 30 days longer than normal order.
    Standard 16 channel
        01、Cyan
        05、Colour wheel
        09、Zoom
        13、Tilt Fine
        02、Magenta
        06、Strobe
        10、Pan
        14、XY Speed
        03、Yellow
        07、Dimmer
        11、Pan Fine
        15、Function
        04、CMY Macros
        08、Frost
        12、Tilt
        16、Lamp